Air Bubble Roll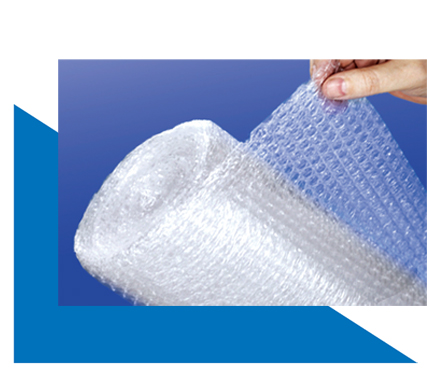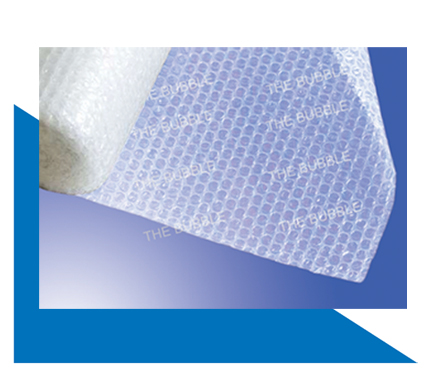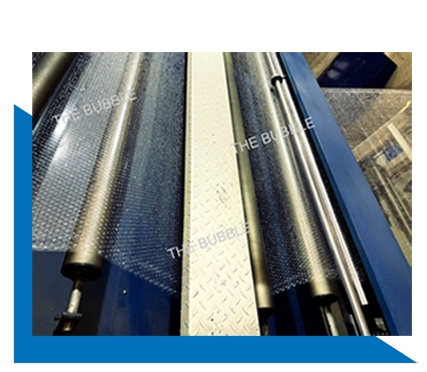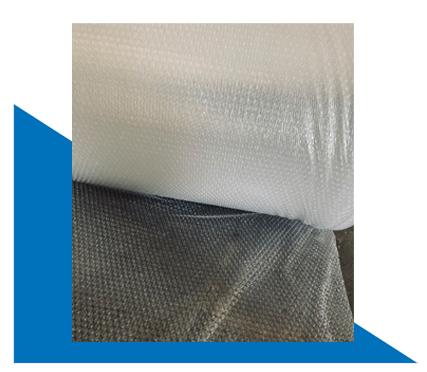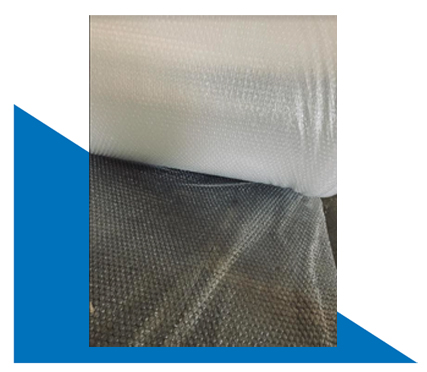 The Bubble roll is an excellent material when it comes to keeping goods safe and secure during transportations. The bubbles that provide the cushioning for fragile or sensitive objects are generally available in different sizes, Various transit systems may include obstructions like bumpy roads, rough handling, loading and unloading, etc. The air bubbles roll of sealed air provide flexible and soft padding to the products thereby creating a strong barrier against harsh impacts. Air bubble roll come in various thickness options, which can be chosen depending on the type of product being shipped. Additionally, extra fragile items can be double or triple wrapped creating a sturdy covering.
Advantages:
•

Air Bubble Roll is an excellent packaging material.

•

Air Bubble Roll is reusable.

•

Air Bubble Roll is lightweight.

•

Air Bubble Roll is cost-effective.

•

Air Bubble Roll is versatile.
AIR BUBBLE ROLES 1500 MM
| Sr.No. | CODE | GAUGE | GSM | KGS |
| --- | --- | --- | --- | --- |
| 1 | 1505 | 160 | 35 | 5.0 |
| 2 | 1506 | 180 | 40 | 6.0 |
| 3 | 1565 | 200 | 45 | 6.5 |
| 4 | 1575 | 220 | 50 | 7.5 |
| 5 | 1508 | 250 | 55 | 8.0 |
| 6 | 1509 | 270 | 60 | 9.0 |
| 7 | 1595 | 280 | 65 | 9.5 |
| 8 | 1510 | 300 | 70 | 10.0 |
| 9 | 15105 | 320 | 75 | 10.5 |
| 10 | 1512 | 350 | 80 | 12.0 |
| 11 | 1514 | 400 | 90 | 14.0 |
| 12 | 1515 | 450 | 100 | 15.0 |
| 13 | 1517 | 500 | 115 | 17.0 |
| 14 | 1520 | 600 | 140 | 20.0 |
AIR BUBBLE ROLES 1000 MM
| Sr.No. | CODE | GAUGE | GSM | KGS |
| --- | --- | --- | --- | --- |
| 1 | 1050 | 220 | 50 | 5.0 |
| 2 | 1055 | 240 | 55 | 5.5 |
| 3 | 1060 | 260 | 60 | 6.0 |
| 4 | 1065 | 280 | 65 | 6.5 |
| 5 | 1070 | 300 | 70 | 7.0 |
| 6 | 1075 | 325 | 75 | 7.5 |
| 7 | 1080 | 350 | 80 | 8.0 |
| 8 | 1090 | 400 | 90 | 9.0 |
| 9 | 1510 | 450 | 100 | 10.0 |
| 10 | 10115 | 500 | 115 | 11.5 |
| 11 | 1513 | 550 | 130 | 13.0 |
| 12 | 1514 | 600 | 140 | 14.0 |
| 13 | 1515 | 650 | 150 | 15.0 |
| 14 | 1516 | 700 | 160 | 16.0 |