EP Foam With Bubble Sheet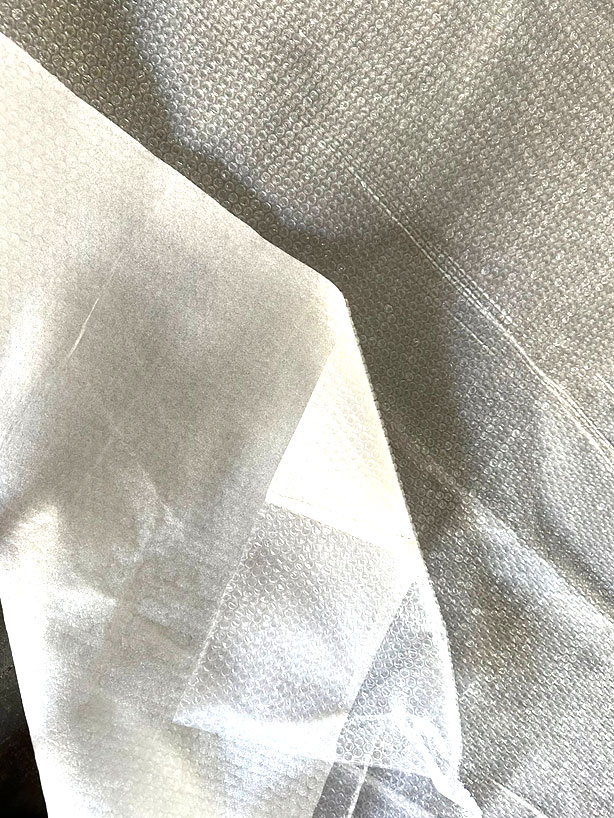 Bubble company is making new production of EP foam with bubble sheets. EP foam with bubble sheet is the only type of protective packaging material that has two layers. Expanded Polyethylene (EP) is a layer of foam which has excellent thermal insulation and moisture resistant properties and air bubble film has a layer which has filled bubbles on one side and a smooth surface on the other side. In this way both the layers are glued together. EP foam is a lightweight, flexible and elastic material that can absorb shock and vibration, while the air bubble film provides cushioning and surface protection for fragile or fragile items.
EP foam and bubble sheet combinations provide strength and stability for a variety of products such as electronics, glassware, ceramics and furniture. EP foam with bubble sheet can be folded and fit objects of various shapes and sizes and sealed with tape or glue for added security.
EP foam with bubble sheet has various uses in various industries, such as:
- Packing and cushioning material for light electrical appliances and precision machine parts
- Surface protective material for stainless steel products, plated products and aluminum construction materials
- Thermal insulation for roofs and air conditioners
- Void fill and block and brace applications for preventing product movement and damage during transit
- Protective encapsulation and cushion support for products that require support and padding
The Bubble Company manufactures EP foam with bubble sheets, a versatile and cost-effective packaging solution that can be customized to the size, shape and weight of products. To enhance its properties and functions, it can also be laminated with other materials such as EVA, non-vinylle fabric, aluminum foil etc. EP foam with bubble sheets is also environmentally friendly, as it is made from recycled and post-consumer materials and can be recycled or recycled after use.